---
Wednesday Evenings (Summer Schedule)
6:00PM – Bring-Your-Own-Supper
6:30PM – Prayer Meeting
Summer Mid-Week Service begins
This summer, we will be holding our weekly mid-week services in person on Wednesday nights. We're hoping this will be a wonderful time of prayer, learning, and fellowship as we come back together for weekly gatherings!
---
Linda Ward will be teaching a weekly Bible Study this fall. The book she will be using is The World of the End by David Jeremiah.
Starting Date: September 11 at 2:00PM via Zoom.
The cost of the book is $15 and the study guide is also $15. Please contact Robin in the church office if you plan on attending and to pick up your books.
---
World Communion Sunday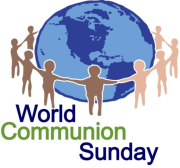 Sunday, October 1
We hope you will join us!
---
On Tuesday, October 10 we will be heading to historical Edenton NC. Please let Robin in the office know if you will be able to attend. We will meet at the church at 9:00AM.
---
Friday, October 21
4:30—6:30PM

Everyone had such a good time at the first Pickleball Social that we are going to
continue playing! This will be an introduction to Pickleball! Please contact Nick Galvez or the church office if you have any questions. Come try it out!
---
Fall Festival & Trunk or Treat!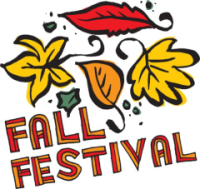 Saturday, October 28
4:30PM – 6:30PM
(If you are bringing a car for Trunk-or-Treat, please arrive no later than 4:00 p.m.)
This year, our church will be hosting a Trunk-or-Treat plus some extras! This kind of an event is designed to give the families of our community a safe place to come and enjoy a fun evening together. We are planning to have our usual Trunk-or-Treat where kids can come and receive candy. We are also planning to set up a few game booths where kids and their parents can play some fun, festival games for prizes. We are also planning to set up a picnic area, where families can sit and have a meal together. And, as we've done in the past, we will have contests for Best Trunk and Best Carved Pumpkin!
---
Food Pantry Needs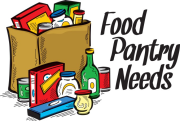 October through December are the months that Hope Valley is assigned to provide food for the Triangle West Baptist Network (formerly Yates Baptist Association) Food Pantry. Everyone is encouraged to pick up a few grocery items for this needed ministry.
---
The Hope Valley Baptist Church Library Committee is hard at work sorting books and entering in-formation into our online catalog. We hope the library will reopen soon. Thank you for your support of the Hope Valley Baptist Church Library. We look forward to seeing you in the library soon.