Dear friends,
As many of us are still recovering from Vacation Bible School, I can't help but reflect with great satisfaction on the ways I saw God at work. Each year during VBS, we ask the kids to share their God sightings, and it's always encouraging to hear of the ways that these children are seeing God at work in their lives and through their involvement in VBS.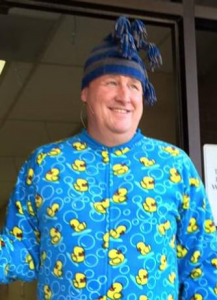 As your pastor, I can't begin to list all the God sightings I have had as we have ministered together to show God's love to these children and teach them about God's power and love. My heart is full as I think about all the ways I saw so many of you giving generously of your time and energy to make this VBS another wonderful example of ministry and grace. What a treat it was to see some of you taking on different responsibilities in VBS this year and doing so with joy, smiles, and an evident commitment to bless the kids. What a blessing it was to see so many people jumping in and doing whatever needed to be done. What a gift it was to hear parents talk gratefully about how they felt welcomed and how their kids truly experienced love and care through you all. What a pleasure it was to hear children learning and being able to discuss the teachings of Scripture. What a joy it was to see the energy of the kids as they sang the Bible School songs and to hear parents describe their kids singing the songs all week long at home and in the car.
There are so many reasons that I give thanks for the privilege of being in ministry with you all at HVBC, but this year's Everest VBS truly filled me again with gratitude for your commitment to love and teach children. Thanks to all who worked, prayed, and supported this VBS. May God take the seeds planted and bring a wonderful harvest in the lives of the children and their families.
Trek Rockrambler (aka Pastor Bill)